VM Productions is dedicated to the art of independent filmmaking. We are developing and producing quality films based on original stories and masterpieces of world literature.
We admire the great artists of all times. The richness and complexity of their existence and the discoveries they made to help humanity move forward toward a better understanding of life, death, peace, and coexistence serve as the source of our inspiration.
October 7, 2018

VM Productions is pleased to announce that our movie Notes from the New World won the award for Best Feature Narrative Film by the 3rd Underground Cinema Festival in the city of Cusco, historic capital of Peru. The selection committee received hundrerds of films from all over the world. The Notes was selected from 7 finalists feature films that were screened in the festival. This is our fourth award since September 15th 2018!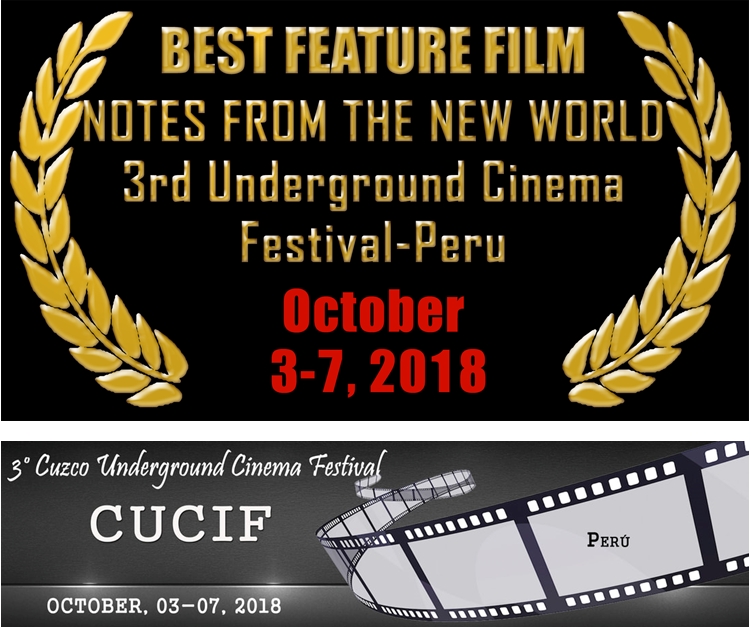 ---
September 22, 2018
VM Productions is pleased to announce that our movie Shades of Day - New Director's Cut is a winner with the award for Best Neo-Noir Feature Film by the 3rd Infest International Film Festival - Cine de Auteur, Palma De Mallorca, Spain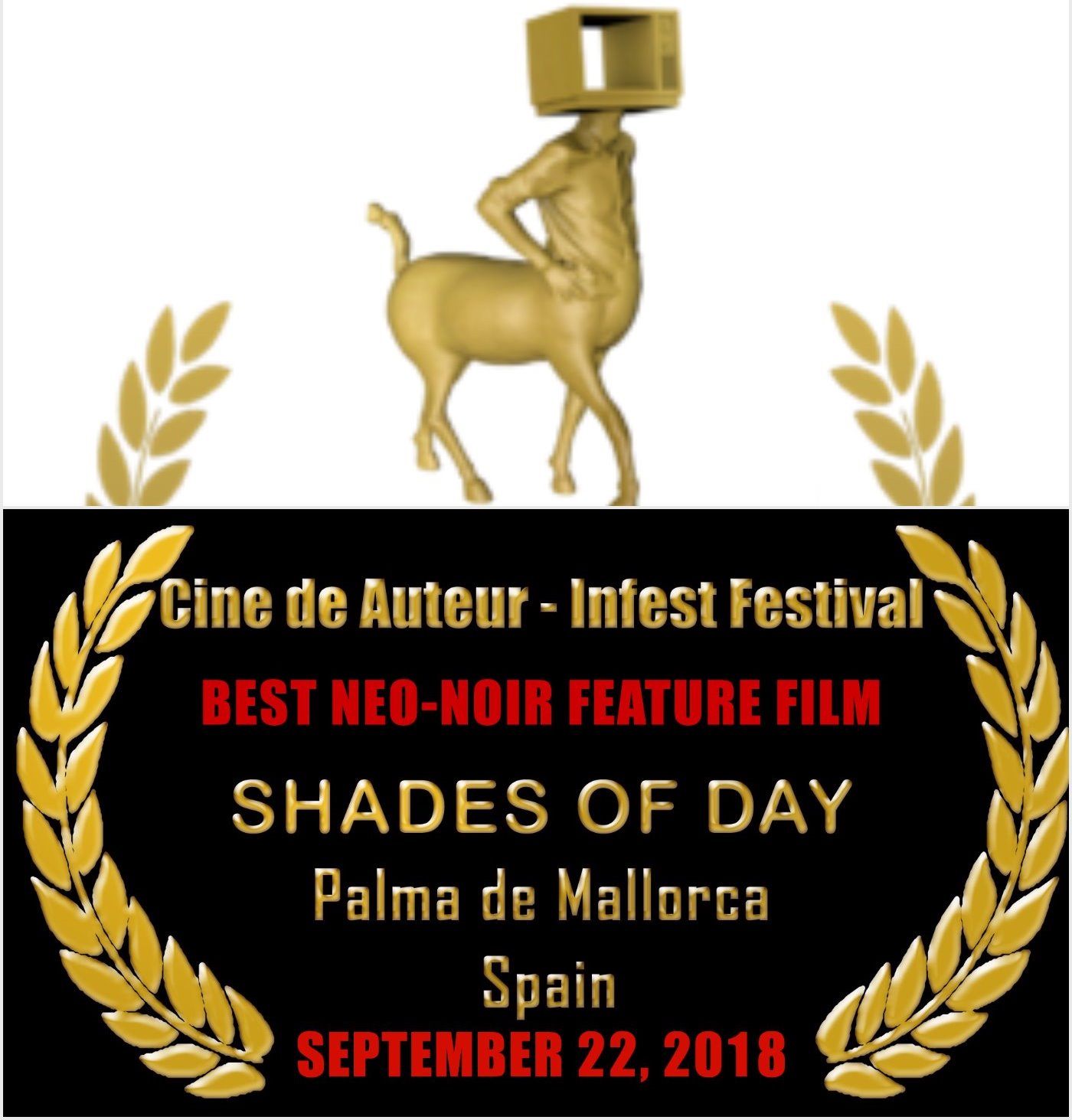 Films Infest is an independent initiative of independent film producers, Screen Art Films and Cautor Films, based in Mallorca and Barcelona.
From the Manifesto by the Festival:
"We want to promote artists with free and plural visions that contribute to the efforts of making this world more tolerant, away from so called "one minded thinking". The truth is in every human being. It only takes one to explain it and another one to listen..."
---
September 12-15, 2018
VM Productions is pleased to announce that our movie Notes from the New World is a winner with the award for Best Feature Film by the 4th Atlantic International Film Festival, Barranquilla, Colombia. The official selection included 44 films representing 27 countries chosen from over 1,100 entries from 82 countries:
https://festivalatlanticowordpress.wordpress.com/2018-award-winners/
---
IN OCTOBER 2018 WORLD FILM FAIR WILL COME TO NEW YORK!

Dont forget to note the dates which will be from October 26th to 31st:

! &

This event aspires to hold its own amongst the most prestigious festivals worldwide

including the American Film Market (AFM), FILMART (Hong Kong), the Berlinale International Film Festival

and the Cannes Film Festival.

WE WILL SCREEN TWO OUR MOVIES (SELECTED FOR THE COMPETITION) & PRESENT THE PROJECTS IN THE WFF:

https://worldfilmfair.com/film/notes-new-world-0

https://worldfilmfair.com/film/shades-day-directors-cut

http://www.shadesofday.com/VMP/new-projects.htm

SEE YOU THERE!

Website: http://worldfilmfair.com